<![if !vml]>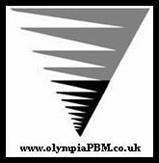 <![endif]>   
Managers Options:
Advertisement::
OlympiaPBM

Presents.
ProSoccerPBM
- Football P.B.M Game
        Pro-Soccer is a football Play by Mail game, which started in 1989. You can be the manager a club side & guide them to league or cup success in leagues in Britain, European or South America.
       Turns are every 2 weeks via post, email or fax. Turns cost £1:90. There are currently several games running with managers from all over the World currently playing the game.                                       Advertisement:
How to Contact

OlympiaPBM

.
You can contact us for any information about joining at:-
 <![if !vml]>

<![endif]> info@olympiapbm.co.uk     <![if !vml]>

<![endif]>
Fax: +44 115 943 6197 (UK)
POST: 6 Sandy Lane, Bramcote, Nottingham, NG9 3GS. ENGLAND
LATEST RESULTS:    G1 G2 G3 G4 G5 G6
Joining Managers Options:
GET A FREE STARTER PACK  Plus
WE WILL GIVE YOU A MINIMUN OF £7 IN FREE TURNS TO START WITH.
(also you can earn free turn credits for every friend/relative you introduce to the game.)
To receive a FREE starter pack then simply send your details to us a.s.a.p with your top 6 favourite club sides (or nations to manage in). You are under no obligation to play and if you wish to change sides then it will be free of charge to change.
Advertisement::